Analytical Research
Contextualizing Research Processes
Private Sector Engagement
Private Section Engagement on RUTFs at the Presidential Villa
Robust Engagement
Dr Obi Adigwe, DG NIPRD presenting ASICC-19 documents to Vice President, Prof. Yemi Osinbajo
Partnership Development
Dr Adigwe presenting a Business Feasibility Plan on CPP to the Kaduna State Government
NIPRD Laboratory Complex
Head office of the National Institute for Pharmaceutical Research and Development
ASICC-19
Prof Yemi Osinbajo with Dr. John Alfa and Dr. Obi Adigwe shortly after declaring the All-stakeholders'Int'l Conference on COVID-19 (ASICC-19) open
International Collaboration
Chief Diana Chen, Chair CABC Collaborative Visit to DG NIPRD
Partnership Engagement
Robust Inter-governmental Agency Collaboration
Pharma Industry Engagement
WHO PQ Capacity Building Programme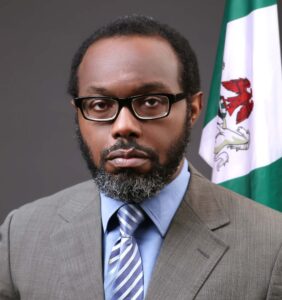 Welcome message from the Director-General / CEO
The National Institute for Pharmaceutical Research and Development (NIPRD) is a Federal Government Parastatal under the Federal Ministry of Health. The Agency was established by Government Order No. 33 Vol. 74 of 11th June 1987 Part B under the Science and Technology Act Cap 276. It became functional in the year 1989. In 2001 following a Federal Executive Council decision, NIPRD was moved to the Federal Ministry of Health (FMOH), with a huge investment in scientific equipment and human resources. 

NIPRD is the only one of its kind in the Region, and is statutorily charged with the responsibility for research and development of drugs, vaccines, phytomedicines, commodities, and diagnostics aimed at improving sustainable access to safe, affordable and high-quality healthcare. Read more…
"NIPRD is taking the lead, especially with innovative concepts like the CPP project"
"NIPRD intervention leverages the systems approach to ensure that while its projects improve access to health, it also makes significant impact on relevant socioeconomic variables"
"At no time in our Nation's history is NIPRD relevant more than now when President Muhammadu Buhari is determined to implement Universal Health Coverage for our people."
NSP-II and M&E Plan (2021 - 2025)
Previous Next The National Institute for Pharmaceutical Research and Development (NIPRD) is the only one of its kind in the Region, and is statutorily charged
Read More »
Our Partners ... The list keeps growing !