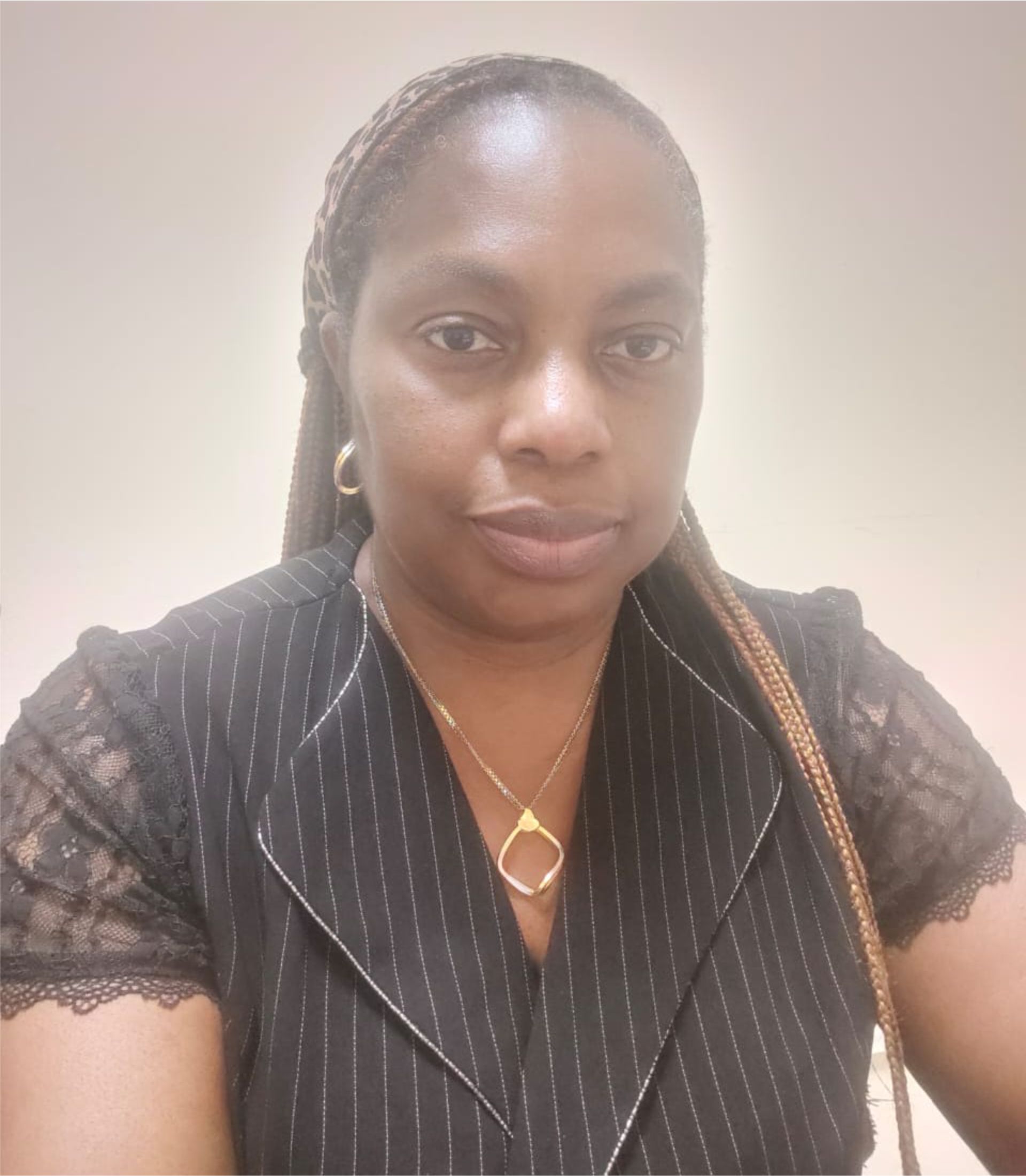 Tel: +234 (0) 803 353 2299 Emails: olubunmibiala@yahoo.co.uk
Dr. Olubunmi Jumoke OLAYEMI holds a Bachelor of Pharmacy degree from the Faculty of Pharmaceutical Sciences, Ahmadu Bello University (ABU), Zaria, Nigeria (2002) and her higher degrees (MSc and PhD) from the same University in 2009 and 2015 respectively. She had her internship at University of Ilorin Teaching Hospital (UITH), Ilorin, Nigeria in 2003 and National Youth Service at the University Clinic, University Health Services (UHS), ABU, Zaria in 2004.
She began her academic career in 2006 as an Assistant Lecturer in the Department of Pharmaceutics and Pharmaceutical Microbiology, Faculty of Pharmaceutical Sciences, ABU, Zaria and rose to the rank of Lecturer II in 2012. She was involved in lecturing topics such as; the technology of liquid and solid dosage formulations, technology of semi-solid and sterile dosage formulations, art and science of dispensing (Basic, General and Ethical), the theory and science of packaging and packaging systems whilst also pursing her higher degrees (MSc and PhD) which she obtained in 2009 and 2015 respectively. Her PhD thesis was the first of its kind in the Faculty of Pharmaceutical Sciences, ABU, Zaria, which was centered on the development of solid oral colon-targeted tablets of ibuprofen using a locally sourced polymer.

She later transferred her services to the National Institute for Pharmaceutical Research and Development (NIPRD), Abuja, Nigeria in 2016 as Research Fellow I in the Department of Pharmaceutical Technology and Raw Materials Development (PT&RMD). Here, she is continuing her pursuit in the development of pharmaceutical excipients from diverse local sources, including wastes, for use in pharmaceutical products. In addition, she is involved in the development of natural materials and phytomedicines from indigenous sources into appropriate drug formulations which can be used as medicines.
Dr. Olayemi who is currently a Senior Research fellow at NIPRD is an astute academic and researcher with over 40 scientific peer-reviewed articles in both local and international journals. She has also presented a number of papers at scientific conferences and meetings. Furthermore, she has contributed her knowledge on specific pharmaceutics and pharmaceutical technology topics as chapters in a few published books. She has supervised and is still supervising University students pursuing their Master's and PhD degrees.
Dr. Olayemi is presently serving on several Institute (NIPRD) committees. She is a member of the Pharmaceutical Society of Nigeria (PSN), a member of the Nigeria Association of Pharmacists in Nigeria (NAPA) and has been the Chairman of the Abuja Branch of the Nigeria Association of Pharmacists in Nigeria (NAPA) since 2018.